Worship Without Walls Volunteer Sign Up
4 People Needed / 9:00 - 10:00
This team makes the park feel a little more like a church home. Arrive by 9:00 for set up/prep.Please wear a mask. We will have food service gloves in our supplies.

Each Sunday we will host two Hospitality Tents. One tent at the upper entrance and one in the lower entrance. The Hospitality Team will prepare Hot Chocolate and serve our church family as they arrive. We will also serve bottled water and individually wrapped refreshments. You can bring along a camping chair and worship from the Hospitality tent if you would like.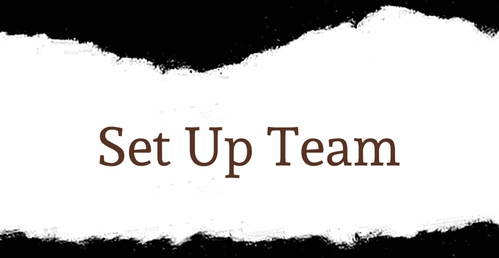 8 People Needed / 8:00-9:00
This team turns the park in to our church home each week. The Set-Up Team arrives at 8:00 and serves until 9:00.

Each Sunday we will set up pop up tents, tables, and all the supplies needed to make the park our church home. A team leader will be on site to offer directions each week.
We show up & set up!
2 People Needed / 9:30-10:00
This team is the first face of Christ Chapel in the park.

Parking Team members arrive by 9:30 to be in the parking lot as our church family arrives. They will stop traffic at the entrance / upper parking lot for pedestrians to cross. Parking Team Members are provided with a safety vest & walkie talkie to radio for golf cart drivers to assist people to their seats. We also have large umbrellas and ponchos for rainy days.


2 People Needed / 9:30-10:00
This team makes guests feel like family.

Welcome Host arrive by 9:30 and serve at the welcome tent before and after service. Hosts greet our guests, welcome them to the park, and offer them a gift.